A place for me to post pictures and stories about my American girl collection!
A quick introduction to my girls...
Sam:
Julie: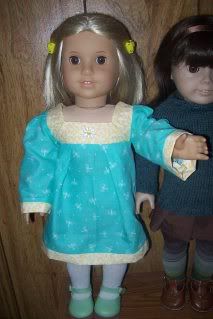 Chrissa:
Paige:
From left to right, Arya, Kit holding mini Molly, Felicity, and Josephina:
Last but not least, little sister Avery. :)
I have a couple more in route, and another bitty baby awaiting an outfit. I will update with pics of them as they come in, so visit back soon!